<!END OF TOP INCLUDE - DO NOT CHANGE ANYTHING ABOVE THIS LINE!>

CONTACT
You can contact me here. I have limited time available; so I can't promise that I will reply. I will promise to carefully read your letter though. If it is urgent, please email and leave a voice message. Thank you!
Thank you for considering my perspective. I welcome your comments, questions, and suggestions. In particular, if I said something in a way that "triggered" you; please let me know, so that I can attempt to improve the way in which I express what I am intending to express. These are sensitive times! My love to all!
Want to be notified when I create new content?

<!BEGINNING OF BOTTOM INCLUDE - DO NOT CHANGE ANYTHING BELOW THIS LINE!>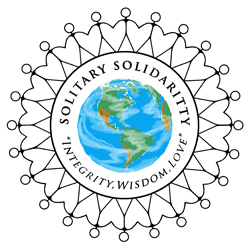 SOLITARY SOLIDARITY
LIFE * LIBERTY * LOVE
Integrity is the answer.
Wisdom is the way.
Copyright 2020-2021 Soren Sorensen. All rights reserved.

www.SolitarySolidarity.org
www.LifeLibertyLove.org