<!END OF TOP INCLUDE - DO NOT CHANGE ANYTHING ABOVE THIS LINE!>

ARE YOU PREPARED FOR INTERNATIONAL CIVIL WAR?
This essay started out as a personal exploratory "free writing", inspired by a desire to clarify my own thoughts about the state of the world during this increasingly turbulent time. I did not originally intend to share these thoughts with others; but, as I wrote, I felt increasingly inspired to do so. Also note that I now refer to this document to as "The First Essay" simply because, when I wrote it, I had no idea what would follow and because it provides essential background information and context. Then, one thing led to another.
Note: This essay inspired the creation of this web site. In fact, the entire essay is fully integrated into this web site in three parts: INTRODUCTION, FIRST STEPS, and NEXT STEPS. Even so, I realize that you might appreciate having access to the essay in its original form via PDF and YouTube. Links included below.
<!BEGINNING OF BOTTOM INCLUDE - DO NOT CHANGE ANYTHING BELOW THIS LINE!>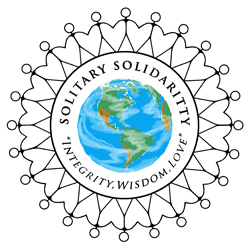 SOLITARY SOLIDARITY
LIFE * LIBERTY * LOVE
Integrity is the answer.
Wisdom is the way.
Copyright 2020-2021 Soren Sorensen. All rights reserved.

www.SolitarySolidarity.org
www.LifeLibertyLove.org